Establishment Of National Youth Development Foundation
A delegation of United Nations Fund for Population Activities (UNFPA) led by its country head Ms. Lina called on Muhammad Usman Dar, Special Assistant to Prime Minister (SAPM) on Youth Affairs today at PM office Islamabad. Mr. Dar emphasized that his government believes in the potential of youth and is therefore investing greatly to mainstream youth in national development.
He said that Rs. 100 billion Youth Entrepreneurship Scheme (YES) and Rs. 30 billion Skill for All, already launched by the Prime Minister, under PM Kamyab Jawan Program reflect the commitment of the present government towards empowerment of the youth. He informed Ms. Lina that Startup Pakistan for training of entrepreneurs, Green Youth Movement (GYM) for social engagement of youth, National Internship Program (NIP) and National Health Youth Movement will be launched with collaboration of concerned ministries in the future.
Ms. Lina said that she is overwhelmingly excited and delighted at the initiatives of the present government for empowering youth in Pakistan. " We strongly believe in your vision and solid political framework for engagement of youth.
UNFPA has invested in policy making and other areas as well", she further said. Mr. Dar said that initial work on establishing National National Youth Development Foundation has already begun, which will ensure an institutional framework for youth at the federal level. He invited UNFPA to be part of the proposed PM Kamyab Jawan Program's monitoring unit for extending technical support and knowledge sharing.
"It is the best time to work collectively for welfare of Pakistani youth as youth development is one of the key areas prioratised by our government for investment", said Dar. Ms. Lina assured SAPM regarding support and cooperation of UNFPA towards PM Kamyab Jawan Program. She expressed that initiatives undertaken under the programme have the potential to positively engage youth and also turn around economy. The meeting was also attended by delegates of UNFPA and officials of the PM office.
Dr . Arif Alvi visits the National Museum of Pakistan, Karachi
President Dr. Arif Alvi has urged the need to prepare upgradation plan to uplift National Museum in accordance with modern facilities. He said that National Museum should establish revitalization and paper conservation laboratory and digitalisation centre on modern lines.
He gave these remarks while visiting National Museum of Pakistan Karachi where he was briefed about the objective, status and future upgradation plan of the museum. The President reiterated the government's determination to upgrade the museum and its building to attract more visitors. He said that Pakistan had rich history and was home to great Indus and Gandhara civilisations of the world.
The President was apprised of Museum's history and that since its establishment in 1950 over 97,000 inventories of record of land i.e Prehistoric, Protohistoric, Late Harappan, Gandhara and others have been preserved and put on display in ten spacious galleries of the museum. The President expressed satisfaction over the steps being taken for the preservation of rich history and culture of Pakistan.
Pakistan Moves Closer to Train One Million Youth with Digital Skills
Enabling people to bring at least an additional US$1 billion each year into the Pakistani economy through E-Commerce skills by 2025.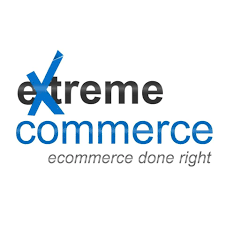 Karachi, Pakistan, February 05, 2021  ………Pakistan has a large labour force that stands among the top 10 largest labour forces in the world, and it's growing day by day. To create adequate employment opportunities for them is a huge challenge. On the other hand, employers frequently keep saying that they are unable to find workers with the appropriate skills necessary for their businesses. This obviously shows that there is a mismatch between the demand and supply of skills.
The International Labor Organization (ILO) has shown that skills development can play a major role in the alleviation of poverty, when carefully planned and implemented in the context of the available and emerging employment and income-generation opportunities. This multiplies many folds when the skills are acquired in the digital spheres. It not only widens the work opportunities but also opens up avenues for entrepreneurial ventures as well.
Extreme Commerce, Pakistan's largest and renowned E-Commerce capacity building platform has excelled in its mission of making Pakistan a hub of entrepreneurial opportunities. Under the guidance of Sunny Ali, thousands of aspiring individuals from Pakistan have successfully initiated global e-commerce businesses.
Extreme Commerce, Pakistan's largest e-commerce skill development and the entrepreneurial platform has achieved yet another milestone with the expansion of 100+ skills training courses through the "Video Boot Camp (VBC)." The Video Boot Camp includes virtual sessions and videos encompassing around 100 essential e-commerce and digital skills required to excel in the spheres of online businesses. The Video Boot Camp training program is specifically tailored to facilitate the budding entrepreneurs and businessmen and freelancers.
According to Ali, "E-commerce has skyrocketed after the pandemic and is estimated to grow to a whopping $4.3 trillion within this year." He further adds, "There is a huge potential for growth in eCommerce both domestic and international, and that is why Extreme Commerce has pledged to enable people to bring at least an additional $1 billion each year into the Pakistani economy through E-Commerce skills by 2025."
The Video Boot Camp includes over a 100 plus income generating E-Commerce skills (income streams) which an entrepreneur needs to skyrocket their businesses. Some skills offered through the VBC include: Selling through Fulfillment by Amazon (FBA) model, Virtual Assistant and FBA Freelancing, online store management of international and local E-Commerce marketplaces, bookkeeping account management services, digital and social media marketing, content writing and graphic designing, 3D designing & modelling, data science and analytics and more.
This initiative of Extreme Commerce will be immensely fruitful in helping their trainees become leading entrepreneurs of the country. Ali, contented with his vision states, "At Extreme Commerce, we offer a multitude of digital skills that are categorized into 100+ courses/income streams under the umbrella of Video Boot Camp (VBC 2021). These skills are pivotal to reducing unemployment and enhancing the capital of our country." Sharing his focus and goals, he adds, "Skills that actually help you succeed as an online freelancer and even in the real-life environment plus increase your income thereby, are our prime focus right now."
Earlier, Extreme Commerce and Mishal Pakistan, the Country Partner Institute of the World Economic Forum had signed a partnership to mainstream e-commerce in Pakistan, this includes capacity building initiatives for the media and industry players, including trainings, seminars and workshops.
The government of Pakistan has estimated digital skills global industry, often referred to as online outsourcing, is expected to generate gross service revenue between $15 billion and $25 billion in 2021.
Pakistan Mission Islamabad Celebrates "KASHMIRI SOLIDARITY DAY "
Pakistan's Permanent Mission to the United Nations today organized a photo exhibition in solidarity with the Kashmiri brothers and sisters, says a press release received here today from New York. The event was held in a virtual and hybrid format in view of COVID-19 restrictions. All the proceedings of the event were broadcasted live on Twitter.
The ceremony began with the recitation of the Holy Qur'an. A message of Pakistan's Permanent Representative to the United Nations Munir Akram was broadcasted. In his message on the occasion of Solidarity Day, he expressed his unwavering support to the Kashmiri brothers and sisters who have been fighting against the brutal occupation for seven decades. "We salute their unparalleled bravery." Ambassador Munir Akram said, "The heart of Pakistan is Kashmir. In Pakistan, 'K' means towards Kashmir. Pakistan's dream is incomplete without it." "The people of Pakistan have always stood firm with their Kashmiri brethren against Indian atrocities and aggression." The deployment of more than 900,000 Indian troops has made IIOJK one of the most militarized areas in the world, he said.
In his message, Munir Akram said that "Since 05 August 2019, India has turned 8 million Kashmiris into prisoners in their own land through the deployment of over 900,000 occupation troops. History has few precedents of such suffocation and violation of the fundamental rights at this scale. For over 500 days, India has imprisoned all Kashmiri political leaders, illegally detained 13000 Kashmiri youth, tortured many of them, summarily executed young boys, put down protest violently, including the use of pellet guns against peaceful protestors and imposed collective punishment by demolishing homes and burning entire neighbourhood and villages". "The Permanent Mission of Pakistan remains the voice of the Kashmiris at the UN and other international forums.
We have urged the international community to play its role in ensuring respect for the fundamental human rights and freedoms of the Kashmiri people and averting grave risks to global peace and security posed by India's belligerent rhetoric and aggressive action. Through these persistence diplomatic efforts and under the guidance of Prime Minister Imran Khan, the Kashmir issue is once again re-internationalized": said the Ambassador. "Kashmir issue is once again re-internationalized. It's under active consideration of the UN Security Council.
UN Secretary General, the President of the General Assembly, High Commissioner for Human Rights and other high-ranking UN human rights experts and Special Rapporteurs have on numerous occasions expressed grave concerns over India's massive atrocities and crimes in Occupied Jammu and Kashmir. During its recent meeting in Niger, the OIC Council of Foreign Ministers have reaffirmed its unwavering support to the legitimate Kashmiri struggle": Ambassador Munir Akram said. "The day is not far when the people of Kashmir will be able to free themselves from the yoke of Indian occupation. Unity of purpose and a single-minded determination of the Kashmiris remains the biggest strength of the Kashmiri struggle" he concluded with the note of hope.
Later a documentary on the struggle of Kashmiris was shown at the event. A digital album titled: Kashmir: between resistance and resilience, a collection of photographs featured in international media. The album features photographs and impressions taken by Kashmiri and international reporters and photojournalists based on the struggles of Kashmiris, their plight and their current situation.
Deputy Permanent Representative Mr. Amir Khan expressed his views in his closing remarks. Expressing solidarity with the Kashmiris in his address, Aamir Khan said, "Today is a day to recognize the legitimacy of the Kashmiri freedom struggle in the face of Indian brutality, occupation and state-sponsored terrorism in Indian Illegally Occupied Jammu and Kashmir; to express our unstinting solidarity with our Kashmiri brothers and sisters; to underscore India's consistent and blatant disregard of the Kashmiris' right to self-determination and its obligations under international law".
"As members of the Pakistan Mission to the UN, we are at the forefront of the Kashmiri struggle for freedom. The legal and moral case of our brethren pivots around our representation. In line with the directions of our leadership, wishes of the Pakistani people and the aspirations of millions of Kashmiris, we must continue to leave no stone unturned in our efforts to highlight all aspects of the Kashmir dispute. This is not only our national duty but also a prerequisite of our Imaan": he said. "We reiterate our collective resolve and commitment to extend full moral, political and diplomatic support to the people of Jammu and Kashmir" he concluded. At the end of the ceremony, a special prayer was offered for the liberation of Kashmiris.