Five Challenges Startups Always Confront with
Startups Business always encounters the challenges. They need to concentrate both on Service quality as well sales in order to survive in this competitive world where every company has been over taking others to make their position and label on the market . The bigger companies always charge as per their demand since they hold the strong grip on the market and give no room to new entrants . Therefore , new companies use the tactic of selling the at cheaper prices to increase their demands . The following 5 Challenges which really challenge the nerves of the Startups are given below :
The First and foremost thing is the Business Plan since this will the master plan to run your business on the track suggested by the consultants. A good business plan always takes you to fly in very short time where as unplanned or self made business plan may lead you to complete distress . Therefore always involve a professional firm of consultants to get your Business plan drafted . You must share with them the nature of business and business idea rest will be done by them .
Secondly, when your business has been successfully built , now it comes for proper operation phase where your dream is going to be come true in real sense and you are undoubtedly going to be an entrepreneur .The Business plan is meaningless unless you put some funding resources . The financing could be self, loan or venture capital. Be sure , you have the required funds available before starting your business since lack funding may cause great challenge for your and most of the startups are closed in mid term or even earlier due to severe lack of financing. Since financing is said to be the oxygen and works like water to trees. The more financing resources you have, the stronger base of your business will be. Engage some operational Management Consultants to help you at this stage to escape any challenge you fight confront at early stage.
Thirdly the Human Resource Management is considered key for the development and growth of any startups . To avoid the challenges of Professional staff always engage a HR Consulting Firm or Outsourcing Firm to fulfill the needs of skilled and Professional trained staff to run your business in professional way . If you cannot afford permanent or full time employees in the beginning , you can go for outsourcing option since its cheaper and much convenient way to Hiring since you pay the Outsourcing Firm for the employees working in your Company . You get complete freedom from this challenge.
Fourthly, Marketing, Advertising and Sales are the biggest challenge for the startups. Since in today's world of Globalization , you cannot sell even a needle without proper marketing and advertising . The more marketing you do , the more sales you get and you require more logistics and sales force to cope with rising demand of your goods or services you offer . As your company sales are directly proportional to marketing. The targeted and customer centered marketing may yield more sales and increase the chances of your stability . Engage a professional marketing and Sales Consultants to face this challenge easily to survive in this marketing hungry word as every person rushes to market after watching an Ad on TV or in Newspaper.
 Finally, the fifth challenge is said to be the Strategy management and Technology integration which is considered the backbone in today's age . The more sophisticated and modern technology you use , the brand life will increase at manifold .Thus , you should automate your services with computers and save huge expenditure of engaging workforce since customized Software programmes will help reduce excessive costs of additional workforce engagement when the technology can rescue you from this challenge and your chances for survival will increase at massive level .
Pakistan Moves Closer to Train One Million Youth with Digital Skills
Enabling people to bring at least an additional US$1 billion each year into the Pakistani economy through E-Commerce skills by 2025.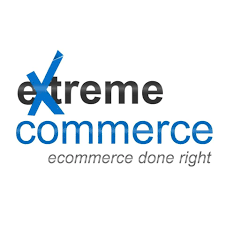 Karachi, Pakistan, February 05, 2021  ………Pakistan has a large labour force that stands among the top 10 largest labour forces in the world, and it's growing day by day. To create adequate employment opportunities for them is a huge challenge. On the other hand, employers frequently keep saying that they are unable to find workers with the appropriate skills necessary for their businesses. This obviously shows that there is a mismatch between the demand and supply of skills.
The International Labor Organization (ILO) has shown that skills development can play a major role in the alleviation of poverty, when carefully planned and implemented in the context of the available and emerging employment and income-generation opportunities. This multiplies many folds when the skills are acquired in the digital spheres. It not only widens the work opportunities but also opens up avenues for entrepreneurial ventures as well.
Extreme Commerce, Pakistan's largest and renowned E-Commerce capacity building platform has excelled in its mission of making Pakistan a hub of entrepreneurial opportunities. Under the guidance of Sunny Ali, thousands of aspiring individuals from Pakistan have successfully initiated global e-commerce businesses.
Extreme Commerce, Pakistan's largest e-commerce skill development and the entrepreneurial platform has achieved yet another milestone with the expansion of 100+ skills training courses through the "Video Boot Camp (VBC)." The Video Boot Camp includes virtual sessions and videos encompassing around 100 essential e-commerce and digital skills required to excel in the spheres of online businesses. The Video Boot Camp training program is specifically tailored to facilitate the budding entrepreneurs and businessmen and freelancers.
According to Ali, "E-commerce has skyrocketed after the pandemic and is estimated to grow to a whopping $4.3 trillion within this year." He further adds, "There is a huge potential for growth in eCommerce both domestic and international, and that is why Extreme Commerce has pledged to enable people to bring at least an additional $1 billion each year into the Pakistani economy through E-Commerce skills by 2025."
The Video Boot Camp includes over a 100 plus income generating E-Commerce skills (income streams) which an entrepreneur needs to skyrocket their businesses. Some skills offered through the VBC include: Selling through Fulfillment by Amazon (FBA) model, Virtual Assistant and FBA Freelancing, online store management of international and local E-Commerce marketplaces, bookkeeping account management services, digital and social media marketing, content writing and graphic designing, 3D designing & modelling, data science and analytics and more.
This initiative of Extreme Commerce will be immensely fruitful in helping their trainees become leading entrepreneurs of the country. Ali, contented with his vision states, "At Extreme Commerce, we offer a multitude of digital skills that are categorized into 100+ courses/income streams under the umbrella of Video Boot Camp (VBC 2021). These skills are pivotal to reducing unemployment and enhancing the capital of our country." Sharing his focus and goals, he adds, "Skills that actually help you succeed as an online freelancer and even in the real-life environment plus increase your income thereby, are our prime focus right now."
Earlier, Extreme Commerce and Mishal Pakistan, the Country Partner Institute of the World Economic Forum had signed a partnership to mainstream e-commerce in Pakistan, this includes capacity building initiatives for the media and industry players, including trainings, seminars and workshops.
The government of Pakistan has estimated digital skills global industry, often referred to as online outsourcing, is expected to generate gross service revenue between $15 billion and $25 billion in 2021.
Pakistan's small businesses hit hard by COVID-19
Small businesses in Pakistan have been adversely affected by the Covid-19 pandemic. The low demand at home, disruptions in supply chains, constraints in international trading, and expected prolonged lockdowns are now leading to severe cash flow problems, the inability to pay back debts and cancellation of orders from clients.
This rising uncertainty is gradually leading them to lay off employees which will have welfare implications. In some sectors where recovery is difficult to predict, small businesses have started planning for the worst: complete shutdown. This crisis could also imply a much bleaker outcome for the startup ecosystem in Pakistan.
The government has announced a SME relief package. The central bank has also come forward to relieve some of the funding and finance related concerns of private enterprises. Yet, many micro and small businesses do not understand how to apply or if they are eligible, to receive such assistance. There are others who argue that this one off relief may not be enough given that businesses are going to face depressed demand for a longer term. Pakistan's past record of small businesses trying to access such fiscal packages is also not encouraging, partly because many such firms do not access formal banking channels for their needs or banks impose steep collateral requirements. Also, large segments of micro enterprises have the entire or some components of their businesses in the informal sector.
Federal and provincial governments have two issues to address now: how to ensure that small businesses are able to access and utilize existing government-provided assistance, and secondly, what more can be done to support private enterprise in these times.
A progressive fiscal policy and commitment to redistributive taxation is in line with the spirit of Riasat-e-Madinah to which Prime Minister Imran Khan often refers to. A sincere effort is required to reduce the burden of compliance costs faced by small firms- often filing returns several times during a year and to multiple tax bodies across the country.

Dr. Vaqar Ahmed
On the former, it would be best to start by addressing information and outreach gaps. As the problems for businesses are evolving in real-time, hence there remains a need for structured and more frequent public-private dialogue which should be inclusive enough to also give representation to women, youth-led firms and social enterprises. Such a dialogue will also give a sense to the government about how these businesses will get affected in the forthcoming rounds of Covid-19.
On the latter, I believe the forthcoming budget for the fiscal year 2020-21 should be seen as an opportunity not only to provide support to collapsing businesses but also to put in place economic incentives that encourage enterprises to consider resilient business models. A large part of this has to do with reimagining a better taxation regime.
A progressive fiscal policy and commitment to redistributive taxation is in line with the spirit of Riasat-e-Madinah to which Prime Minister Imran Khan often refers to. A sincere effort is required to reduce the burden of compliance costs faced by small firms – often filing returns several times during a year and to multiple tax bodies across the country. It is an opportunity now to automate, rationalize or eliminate several filing and payment layers in taxation to ultimately help reduce the cost of doing business.
After a lot of persuasion from local think tanks and the International Monetary Fund (IMF), federal and provincial governments agreed to establish a National Tax Council (NTC) to harmonize the general sales tax (GST).
Currently all provinces have a different structure of GST on services. There are also issues regarding definition of certain activities which the federal government may assume to be under its jurisdiction. Perhaps smaller firms have been the hardest hit due to the fragmented tax structure across the federation and it is time now to expedite NTC's establishment and work in this direction. Even when the system is finally harmonized, the GST should not be collected by multiple windows at federal and provincial levels. A unified tax return and collection should be made possible through online mechanisms.
It will also be timely to think about which sectors should be motivated to scale up production and services in the face of this health-related emergency. Hospitals and private clinics operating at micro, small, and medium scale are primary candidates for cut in GST on services and even rationalization in direct tax rates. Firms producing personal protective equipment should also see a relief in taxes. The trade taxes faced by such producers or even hospitals importing from abroad need to be revisited. The agro-based and food processing enterprises will need similar help as their input supplies face price and supply volatilities.
Covid-19 also increased demand on several other sectors providing essential services. Our policy circles have rarely seen these sectors as important for the social and mental wellbeing of society until the pandemic struck. It will now be timely to recognize the services of firms (including schools) providing online services. The economic policy managers must think out of the box how best to leverage e-commerce in the battle against Covid-19.
– Dr. Vaqar Ahmed is an economist and former civil servant. He is author of 'Pakistan's Agenda for Economic Reforms' published by the Oxford University Press. Twitter: @vaqarahmed
Courtesy : ArabNews
SadaPay to launch e-money services in Pakistan after Green Signal from SBP
SadaPay has announced that it has been granted the in-principle approval by the State Bank of Pakistan (SBP) for an Electronic Money Institution (EMI) license. This approval allows SadaPay to ready its operations for the pilot phase, during which the digital wallet will be available on a limited scale, under supervision of the regulator. 
The startup is founded by American serial entrepreneur Brandon Timinsky, who ventured to Pakistan after his last startup in the US was acquired. Over the last year, Timinsky has assembled a team of banking veterans, liaised with the regulatory authorities, and built the foundation for a "digital first" financial institution in Pakistan. Dr. Waqar Masood Khan, Pakistan's former Finance Secretary, has joined SadaPay as Chairman of the Board.
Pakistan is now the 5th most populous country in the world, with over 76 million 3G/4G subscribers and nearly 1 million new smartphones users coming online every month. In light of the COVID-19 pandemic, internet adoption is only accelerating and more people turn to digital solutions for everyday payments. This presents a tremendous opportunity for SadaPay not only in Pakistan, but also a number of other regional markets that the team hopes to expand to.
"Sada" translates to "simple" in both Urdu and Arabic. SadaPay's mission is to do away with the cost and complexities of traditional banking through their simplified digital-first experience. SadaPay offers a smartphone-based digital wallet accompanied by a free Mastercard debit card.
As soon as a SadaPay account is activated, a virtual debit card is provisioned for immediate use. Also, users can perform free and instant transfers to any bank in Pakistan, and withdraw cash from all of the 14,500+ domestic ATMs with no fees (3x per month). Furthermore, users can also load their account with cash at any of 30,000+ retail locations across the country.  
Speaking about the news on the approval, Brandon stated "It's really amazing to see how committed the State Bank of Pakistan is to adapting to changes in consumer behavior and advances in technology. In the last few months alone, we've witnessed tremendous progress by SBP with the release of a number of new regulations that are certain to make an incredible impact on Pakistan's economy by catalyzing the digitization of its financial system. We're also very grateful for the support we've received from the Bank of Punjab and Mastercard, which will certainly spur our journey towards rapidly expanding financial inclusion in the country"

BRANDON TIMINSKY, FOUNDER OF SADAPAY
Speaking on the occasion, Dr. Waqar said "The role the Central Bank is playing in laying the foundations of a broad-based and user friendly digital payment system in Pakistan is laudable. These efforts have gained momentum since last July. Pakistan would soon be a leading country in digitizing its payment system and SadaPay would play a prominent role to achieve this goal".

DR. WAQAR MASOOD KHAN, CHAIRMAN OF SADAPAY
Early access to SadaPay will be available for those who have signed up for the waitlist through the website; www.sadapay.pk. SadaPay also has a very feedback-centric approach to their product development roadmap, and they're also welcoming suggestions via email, hello@sadapay.pk.