Five Tips for Startup Owners to Launch their Startups Professionally
Startups are always eager to launch their startups with great impression to attract more  people .There are are several innovative Ideas which may help improve your Startup launch in a Professional manner . Several Startups are launched by various  Entrepreneurs with the Launch plan . The Launch plan may be developed to give a professional impression that the Startup which is going to be launched  ,has great team specially the Sales and Marketing team  which will lead it to the heights of Success  .
Advertising and Marketing Plan will go hand in hand  as far as the new  Startup is concerned  . The dedicated  Sales and Marketing team will enable you to decide on what day and date , you will launch your startup for massive people likely to become the customers  for your Startup company Products . Some mistakes  may give  the Impression that you have launched your  startup without any planning . Here are the Five Golden Tips to launch your Startup in a professional manner  .
1.Pre-Planning or Homework  for the Startup Launch 
Pre-planning for the  successful launch of your Startups is necessary so that all the arrangements  could  finalized . As per the Proverb ," Haste Makes Waste"  , Don't be in hurry to arrange  the event since in hurry you can miss some key segments or steps which may become the cause of Criticism since  the participants will be of the view that you are amateurs and you have done homework or planning for the even . It is not necessary that the participants or Guests attending your even may be optimistic . Some may notice the events and segments very closely and attentively . They may point out some of the pitfalls which may be avoided , if you plan and do homework .
2.Prepare Presentation and Road Map 
Presentation for the Startup launch even is necessary  , specially if more startups are going to be launched by Startup accelerators or incubators .The CEO/Founder Must create an impressive Presentation giving details about Possible Road map to the Success  . The Entrepreneurs will brief the participants regarding the Startups , what Products and Services it will offer  and how the Startup is different from others if there are similar Startups with similar Products . The Startups may attract the investors  during their Official launch if the Startup is still looking for the Investment for its expansion and Operational Costs .  The Presentation may be very brief but very impressive  one so that people may have impression that you have done homework and development a working plan  and launching a Quality Product or Service .
3.List of Participants ,Venue ,Date  and Details 
Before you plan for official Startup launch ,you must have a comprehensive list of Guests including the investors in Startup . Then , there comes venue , Day , Date and time  Details so that your participants could get to the location where you have arranged the program for the Official launch  of your Startup . Once gains ,the proper planning and Consultation with Staff and investors or Board Members is vital to have Successful Launch .  The Invitation cards must be designed with logo and Details of your Startup ,Venue ,Time and the CEO /founder who will be the Host .
4.Publications, Media Personnel, Reporters and Banners 
After invitations , There  comes the Print material  for the Startup vent . You should have  the Brochures giving details about the Startup vision ,Mission , Products and Services  and the Founder and CEO name ,mailing Contact Address and website Address. You Should  have attendance Sheet , Suggestions Book . You should also invite the Media Personnel to cover the Event and give its a Media Exposure   . You must  get printed Banners  giving details of the Startup products and Services besides welcoming the Guests to the Event . Startup even can be decorated with various Quotations ,Product Specifications or Service Details
5.Photo and Video Recording, Press Release for Media 
Photos and Video may be used  to attract the first time visitors on your website  by announcing that you have officially launched the Startup[ Company and you have published videos and Snapshot the launching Ceremony . Photos and Videos can be used for Introductory video of your Startup on the site . The Photos can also be used for the Press Release and Newsletters.
The small Business owners must share Startup Launch Press Release on their Website , Free PR and Paid Websites , Print media so that massive people may know that you have launched your startup  officially regardless of the fact that whether the reader has attended the Program or not . You will have to Advertise the website , market the Products and empower your Sales team to  do wonders by developing a creative and customer centeric marketing plan to attract more customers .
You may develop a Facebook page  for your website , if your website is under Construction despite official Launch .The Social Media  specially Facebook, Twitter , linked in will help you in Developing Social Media Marketing plan and Reap the Benefits . Social Media is the great platform to Market your goods and Service and attract a swarm of traffic as Customers to generate more leads and Sales.
Karachi-based digital bookkeeping startup, CreditBook raises $1.5 million in seed funding
The Karachi-based digital bookkeeping startup CreditBook, which is trying to ensure that tracking of transactions goes digital, has announced that it has raised US$1.5 million in seed funding from international and local investors.
Key investors included Pakistan's BitRate Venture Capital, VentureSouq from the United Arab Emirates, US-based Better Tomorrow Ventures, Ratio Ventures, Quiet Capital, Toy Ventures, and i2i Ventures.
Established in June 2020 by Hasib Malik, Iman Jamall, and Hisham Adamjee, CreditBook strives to help microentrepreneurs digitalize and track their transactions.
CreditBook aims to utilize the funding to scale its user base and diversify its product offerings. As indicated by the startup, its registered client base grew 5x in the last six months to reach 500,000.
"Before the launch in June 2020, we had planned to use a mix of digital marketing and offline acquisition. But with lockdown restrictions, we pivoted to a purely digital strategy. We were surprised when we saw thousands of users come onto the platform in the first month with less than $1,000 in total spend," Malik told Tech in Asia. Via TechinAsia
Pakistan Moves Closer to Train One Million Youth with Digital Skills
Enabling people to bring at least an additional US$1 billion each year into the Pakistani economy through E-Commerce skills by 2025.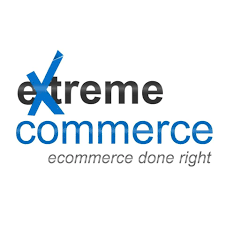 Karachi, Pakistan, February 05, 2021  ………Pakistan has a large labour force that stands among the top 10 largest labour forces in the world, and it's growing day by day. To create adequate employment opportunities for them is a huge challenge. On the other hand, employers frequently keep saying that they are unable to find workers with the appropriate skills necessary for their businesses. This obviously shows that there is a mismatch between the demand and supply of skills.
The International Labor Organization (ILO) has shown that skills development can play a major role in the alleviation of poverty, when carefully planned and implemented in the context of the available and emerging employment and income-generation opportunities. This multiplies many folds when the skills are acquired in the digital spheres. It not only widens the work opportunities but also opens up avenues for entrepreneurial ventures as well.
Extreme Commerce, Pakistan's largest and renowned E-Commerce capacity building platform has excelled in its mission of making Pakistan a hub of entrepreneurial opportunities. Under the guidance of Sunny Ali, thousands of aspiring individuals from Pakistan have successfully initiated global e-commerce businesses.
Extreme Commerce, Pakistan's largest e-commerce skill development and the entrepreneurial platform has achieved yet another milestone with the expansion of 100+ skills training courses through the "Video Boot Camp (VBC)." The Video Boot Camp includes virtual sessions and videos encompassing around 100 essential e-commerce and digital skills required to excel in the spheres of online businesses. The Video Boot Camp training program is specifically tailored to facilitate the budding entrepreneurs and businessmen and freelancers.
According to Ali, "E-commerce has skyrocketed after the pandemic and is estimated to grow to a whopping $4.3 trillion within this year." He further adds, "There is a huge potential for growth in eCommerce both domestic and international, and that is why Extreme Commerce has pledged to enable people to bring at least an additional $1 billion each year into the Pakistani economy through E-Commerce skills by 2025."
The Video Boot Camp includes over a 100 plus income generating E-Commerce skills (income streams) which an entrepreneur needs to skyrocket their businesses. Some skills offered through the VBC include: Selling through Fulfillment by Amazon (FBA) model, Virtual Assistant and FBA Freelancing, online store management of international and local E-Commerce marketplaces, bookkeeping account management services, digital and social media marketing, content writing and graphic designing, 3D designing & modelling, data science and analytics and more.
This initiative of Extreme Commerce will be immensely fruitful in helping their trainees become leading entrepreneurs of the country. Ali, contented with his vision states, "At Extreme Commerce, we offer a multitude of digital skills that are categorized into 100+ courses/income streams under the umbrella of Video Boot Camp (VBC 2021). These skills are pivotal to reducing unemployment and enhancing the capital of our country." Sharing his focus and goals, he adds, "Skills that actually help you succeed as an online freelancer and even in the real-life environment plus increase your income thereby, are our prime focus right now."
Earlier, Extreme Commerce and Mishal Pakistan, the Country Partner Institute of the World Economic Forum had signed a partnership to mainstream e-commerce in Pakistan, this includes capacity building initiatives for the media and industry players, including trainings, seminars and workshops.
The government of Pakistan has estimated digital skills global industry, often referred to as online outsourcing, is expected to generate gross service revenue between $15 billion and $25 billion in 2021.
Pakistan's small businesses hit hard by COVID-19
Small businesses in Pakistan have been adversely affected by the Covid-19 pandemic. The low demand at home, disruptions in supply chains, constraints in international trading, and expected prolonged lockdowns are now leading to severe cash flow problems, the inability to pay back debts and cancellation of orders from clients.
This rising uncertainty is gradually leading them to lay off employees which will have welfare implications. In some sectors where recovery is difficult to predict, small businesses have started planning for the worst: complete shutdown. This crisis could also imply a much bleaker outcome for the startup ecosystem in Pakistan.
The government has announced a SME relief package. The central bank has also come forward to relieve some of the funding and finance related concerns of private enterprises. Yet, many micro and small businesses do not understand how to apply or if they are eligible, to receive such assistance. There are others who argue that this one off relief may not be enough given that businesses are going to face depressed demand for a longer term. Pakistan's past record of small businesses trying to access such fiscal packages is also not encouraging, partly because many such firms do not access formal banking channels for their needs or banks impose steep collateral requirements. Also, large segments of micro enterprises have the entire or some components of their businesses in the informal sector.
Federal and provincial governments have two issues to address now: how to ensure that small businesses are able to access and utilize existing government-provided assistance, and secondly, what more can be done to support private enterprise in these times.
A progressive fiscal policy and commitment to redistributive taxation is in line with the spirit of Riasat-e-Madinah to which Prime Minister Imran Khan often refers to. A sincere effort is required to reduce the burden of compliance costs faced by small firms- often filing returns several times during a year and to multiple tax bodies across the country.

Dr. Vaqar Ahmed
On the former, it would be best to start by addressing information and outreach gaps. As the problems for businesses are evolving in real-time, hence there remains a need for structured and more frequent public-private dialogue which should be inclusive enough to also give representation to women, youth-led firms and social enterprises. Such a dialogue will also give a sense to the government about how these businesses will get affected in the forthcoming rounds of Covid-19.
On the latter, I believe the forthcoming budget for the fiscal year 2020-21 should be seen as an opportunity not only to provide support to collapsing businesses but also to put in place economic incentives that encourage enterprises to consider resilient business models. A large part of this has to do with reimagining a better taxation regime.
A progressive fiscal policy and commitment to redistributive taxation is in line with the spirit of Riasat-e-Madinah to which Prime Minister Imran Khan often refers to. A sincere effort is required to reduce the burden of compliance costs faced by small firms – often filing returns several times during a year and to multiple tax bodies across the country. It is an opportunity now to automate, rationalize or eliminate several filing and payment layers in taxation to ultimately help reduce the cost of doing business.
After a lot of persuasion from local think tanks and the International Monetary Fund (IMF), federal and provincial governments agreed to establish a National Tax Council (NTC) to harmonize the general sales tax (GST).
Currently all provinces have a different structure of GST on services. There are also issues regarding definition of certain activities which the federal government may assume to be under its jurisdiction. Perhaps smaller firms have been the hardest hit due to the fragmented tax structure across the federation and it is time now to expedite NTC's establishment and work in this direction. Even when the system is finally harmonized, the GST should not be collected by multiple windows at federal and provincial levels. A unified tax return and collection should be made possible through online mechanisms.
It will also be timely to think about which sectors should be motivated to scale up production and services in the face of this health-related emergency. Hospitals and private clinics operating at micro, small, and medium scale are primary candidates for cut in GST on services and even rationalization in direct tax rates. Firms producing personal protective equipment should also see a relief in taxes. The trade taxes faced by such producers or even hospitals importing from abroad need to be revisited. The agro-based and food processing enterprises will need similar help as their input supplies face price and supply volatilities.
Covid-19 also increased demand on several other sectors providing essential services. Our policy circles have rarely seen these sectors as important for the social and mental wellbeing of society until the pandemic struck. It will now be timely to recognize the services of firms (including schools) providing online services. The economic policy managers must think out of the box how best to leverage e-commerce in the battle against Covid-19.
– Dr. Vaqar Ahmed is an economist and former civil servant. He is author of 'Pakistan's Agenda for Economic Reforms' published by the Oxford University Press. Twitter: @vaqarahmed
Courtesy : ArabNews