Here are 5 promising investment avenues to consider in Pakistan today
With the gradual rise of the 'Generation-Y', there's a seismic paradigm shift taking place in the society. This very shift has significantly altered the landscape of the Pakistani business market as well. The new trends and fashions come and go in the blink of an eye, which calls for a tremendously dynamic marketing and development strategy for the businesses to stay afloat.
A lot of this can be attributed to social media and other various digital platforms that influence the audience to catch-on to or reject an offering or an idea in an instant. This has made the business dynamics of the entire world fairly challenging, with Pakistan being no exception.
However, the recent developments in the way we do things, such as dining, shopping, travel, etc. call for the need to maximize efficiency. Smart devices are one of the driving forces behind this emerging need as they practically put every facet of utility in the palm of our hands.
These conveniences have made way for certain businesses to experience exponential growth for many years to come. With that said, let's have a look at the 5 most promising investment avenues to consider in Pakistan today:
5. App Development
Bearing in mind the fact that smart devices are the 'be all and end all' gadgets for us in terms of utility and convenience, it makes perfect sense to invest in designing an app that offers that utility and convenience. The use of smart device apps is outgrowing all other means of information and utility by a significant margin.
It ought to be considered that Pakistan is internationally regarded as an emerging and promising market for IT and software development. A recent article by DW stated that Pakistan has experienced an exponential amount of international investment inflow in the tech sector during the past couple of years.
In 2018, Alibaba Group acquired Daraz for an estimated 200 million dollars, which was perhaps the founding moment of an impending growth in the sector. Likewise, Careem has also been acquired by Uber for an astounding 3.1 billion dollars.
Since then, various app-based startups and pre-established firms have raised a tremendous amount of funds within a couple of years. All of this money inflow has made the tech-based startup ecosystem in Pakistan fairly promising.
The younger generation of professionals in our country is quite proficient in terms of ensuring technical soundness, aesthetic appeal, and user-friendliness of an app. This is why Pakistan happens to be among the more preferred countries when it comes to app development outsourcing.
A large number of tech-based startups, both local and international, have taken the Pakistani business market by storm as of late helping Pakistan gradually emerge in the global tech-based business market as a force to be reckoned with. Hence, it's safe to say that app development and app-based businesses are here to stay for the foreseeable future and remain a lucrative investment avenue.
4. Blogging
Blogging is perhaps the ultimate modern channel of information, entertainment, education and opinion creation. For the past few years, the Pakistani audience has been very welcoming of bloggers from various arenas such as technology, travel, lifestyle, cooking, and entertainment to name a few.
This can also be attributed to the emergence of 'everything digital' dynamic. Whenever we're looking for an expert opinion or valid information pertaining to popular areas, we can find it with a tap of a finger, written in a concise, concrete and convenient fashion thanks to some of the really good bloggers out there. Accompany those with the 'Vlogs' and you get a complete package.
Pakistani blogosphere is still in a formative phase, which implies that there remain many areas to be explored and tapped into. Some of the critical areas such as automotive, environmental, and business journalism etc. are still up for grabs for an aspiring and competent blogger.
To add to the aforementioned bonuses, the government has also started to recognize the importance of blogging in the modern era as there have been talks of offering financial support to the bloggers in a meeting held between Senate Standing Committee on Information Technology and Telecommunication so as to better enable them to portray Pakistan in a positive light.
However, it bears mentioning that opinion sharing and creation arena is a rather sensitive one and makes it important for a blogging platform to add maximum value for the readers in terms of substantiality.
Also, opinionated content is a curse that a lot of content creators suffer from. This is why aspiring bloggers should refrain from opinionating the stories that require more of a deep dive to be told objectively.
If that element is taken care of, blogging is a fairly promising investment avenue that requires a slight bit of patience but can offer huge dividends and a myriad of growth opportunities once it starts to mature.
3. Tour Operation
Thanks to an improved law-and-order situation and the government's focus, the travel and tourism industry of Pakistan is seeing a remarkable rebirth. The number of travel enthusiasts, both local and foreign, who have been singing praises of Pakistan's natural beauty and hospitality, has risen dramatically. Due to this, a lot of people have expressed their fondness to explore the country.
Northern areas are the coveted prize for travel enthusiasts in the entire world. During the summer season, thousands of people flock to the north to enjoy the wonderful climate and hospitality. This has resulted in a mushrooming increase in tour operators that organize trips to various locations across the country, especially to the heavenly tourist hotspots in the Kashmir and Gilgit Baltistan regions.
Also looking to cease the opportunity to cash in on this resurgence, are some of the international investors. As per the Chairman Board of Investment, Mr. Zubair Gillani, the Government of Pakistan has invited international investment in the more popular tourist attractions in the northern areas such as Gilgit, Swat, Hazara Region and Galiyat.
This recent resurgence of the tourism industry presents a perfect opportunity for the more enterprising travel enthusiasts to start their own tour operating companies. This is an investment avenue that is likely to aid the owners to reap handsome dividends in a short time, especially with the peak season for tourism being just around the corner.
2. Food & Catering
Food is to most Pakistanis what oxygen is to all life on earth. In an interview with Pak & Gulf Economist, president of Pakistan Food Association, Rafiq Rangoonwala stated it the best when he said, "The World Eats to Live. We Live to Eat."
Our nation's love for food can be testified by the astronomical number of food outlets in the country. Also, as per Aurora by Dawn, it is estimated that Pakistanis spend almost 40% of their household income on food products.
Additionally, the packaged food industry is also booming in the country. As per the calculations made by Modor Intelligence for the year 2020 to 2025, the packaged food industry is growing at a Compound Annual Growth Rate of 5.8%.
Be it small dhabas or fine dining restaurants, Pakistanis' undying love for food turns these outlets into entrepreneurial success in most cases making the food industry a fair choice for a fruitful investment.
1.    Real Estate
Over the past two decades, the real estate industry has taken off on a rapid upward trajectory with no signs of slowing down in sight.
Pakistani Real Estate sector is one of the most prolific in the world that boasts up to $5.8 billion a year in construction, which is an amount that makes up almost 2% of the country's GDP.
It's no secret that a lot of people from remote areas come to settle in the big cities to find work or study, hence, with the growing population and the number of migrants, the demand for real estate projects is only likely to rise. This presents an opportunity to invest and create a revenue stream by various means from buying, renting, and reselling of properties.
Some of the more well-rounded real-estate projects such as Bahria Town, Defense Housing Authority, and many other multi-story residential and commercial projects can serve as a perfect investment platform that promises a growing year-on-year Return On Investment (ROI).
This is perhaps the only investment prospect whereby the use of social media for marketing and business development isn't done on a huge scale. But that should only serve as an opportunity to better project a real estate venture to a massive audience.
Conclusion
As discussed earlier, digital media has the capability to drive almost every single industry there is. In the current era of fast traveling knowledge and quickly changing trends, capitalizing on the digital media platforms while keeping up with the changing trends and tastes is of the utmost importance in order to ensure sustainability.
With that said, as long as all of the aforesaid elements are accounted for, Pakistan is one of the most promising markets to start a healthy revenue stream through one of the above-mentioned investment avenues.
Via MonthlyBrands
Pakistan Moves Closer to Train One Million Youth with Digital Skills
Enabling people to bring at least an additional US$1 billion each year into the Pakistani economy through E-Commerce skills by 2025.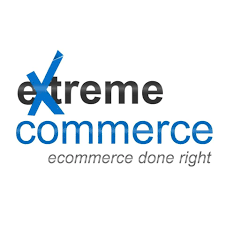 Karachi, Pakistan, February 05, 2021  ………Pakistan has a large labour force that stands among the top 10 largest labour forces in the world, and it's growing day by day. To create adequate employment opportunities for them is a huge challenge. On the other hand, employers frequently keep saying that they are unable to find workers with the appropriate skills necessary for their businesses. This obviously shows that there is a mismatch between the demand and supply of skills.
The International Labor Organization (ILO) has shown that skills development can play a major role in the alleviation of poverty, when carefully planned and implemented in the context of the available and emerging employment and income-generation opportunities. This multiplies many folds when the skills are acquired in the digital spheres. It not only widens the work opportunities but also opens up avenues for entrepreneurial ventures as well.
Extreme Commerce, Pakistan's largest and renowned E-Commerce capacity building platform has excelled in its mission of making Pakistan a hub of entrepreneurial opportunities. Under the guidance of Sunny Ali, thousands of aspiring individuals from Pakistan have successfully initiated global e-commerce businesses.
Extreme Commerce, Pakistan's largest e-commerce skill development and the entrepreneurial platform has achieved yet another milestone with the expansion of 100+ skills training courses through the "Video Boot Camp (VBC)." The Video Boot Camp includes virtual sessions and videos encompassing around 100 essential e-commerce and digital skills required to excel in the spheres of online businesses. The Video Boot Camp training program is specifically tailored to facilitate the budding entrepreneurs and businessmen and freelancers.
According to Ali, "E-commerce has skyrocketed after the pandemic and is estimated to grow to a whopping $4.3 trillion within this year." He further adds, "There is a huge potential for growth in eCommerce both domestic and international, and that is why Extreme Commerce has pledged to enable people to bring at least an additional $1 billion each year into the Pakistani economy through E-Commerce skills by 2025."
The Video Boot Camp includes over a 100 plus income generating E-Commerce skills (income streams) which an entrepreneur needs to skyrocket their businesses. Some skills offered through the VBC include: Selling through Fulfillment by Amazon (FBA) model, Virtual Assistant and FBA Freelancing, online store management of international and local E-Commerce marketplaces, bookkeeping account management services, digital and social media marketing, content writing and graphic designing, 3D designing & modelling, data science and analytics and more.
This initiative of Extreme Commerce will be immensely fruitful in helping their trainees become leading entrepreneurs of the country. Ali, contented with his vision states, "At Extreme Commerce, we offer a multitude of digital skills that are categorized into 100+ courses/income streams under the umbrella of Video Boot Camp (VBC 2021). These skills are pivotal to reducing unemployment and enhancing the capital of our country." Sharing his focus and goals, he adds, "Skills that actually help you succeed as an online freelancer and even in the real-life environment plus increase your income thereby, are our prime focus right now."
Earlier, Extreme Commerce and Mishal Pakistan, the Country Partner Institute of the World Economic Forum had signed a partnership to mainstream e-commerce in Pakistan, this includes capacity building initiatives for the media and industry players, including trainings, seminars and workshops.
The government of Pakistan has estimated digital skills global industry, often referred to as online outsourcing, is expected to generate gross service revenue between $15 billion and $25 billion in 2021.
WHATSAPP Privacy Concerns Affecting Public Data -MOIT&T Pakistan
Reference to on-going news threads by National Media and social media platforms regarding change in privacy terms & conditions of WhatsApp, Ministry of IT & Telecom is monitoring the current developments and clarifications provided by Facebook Inc. in this regard.
It is brought to notice that subject changes in privacy are applicable on WhatsApp business account only, while regular non-business/ individual profiles/ accounts are not affected.
MOIT&T would like to emphasize here to all such digital social media platforms including WhatsApp administration to adhere by privacy rights of citizens of Pakistan. In this regard, all such digital platforms need to strengthen their engagements with the Government of Pakistan so that concerns of General Public and businesses can be well addressed by all means.
The Development of microfinance industry depends upon the resilience and risk management: SECP Chairman Amir Khan
Islamabad : SECP Chairman, Aamir Khan emphasized that in these challenging times the development of microfinance industry depends upon the resilience and risk management, achieved through quintessential pillars of liquidity-tapped through private capital and technology embracement. Khan was addressing the Non-Bank Microfinance Companies Stakeholders Forum organized by SECP to devise a way forward and collaborate strategic response to cope the challenges posed by COVID-19 pandemic and ensuing lockdowns.
The SECP Chairman Amir Khan, along with Commissioner Specialized Companies Division, Farrukh Sabzwari chaired the session. Representatives of Pakistan Microfinance Network (PMN), State Bank of Pakistan (SBP), National Bank of Pakistan (NBP), Pakistan Poverty Alleviation Fund (PPAF), Pakistan Microfinance Investment Company Limited (PMIC), Karandaaz Pakistan and multilateral donor agencies including the World Bank, International Finance Corporation (IFC) and Department for International Development (DFID) attended the session.
The Chairman SECP advised NBMFCs to go far product diversification to insurance solutions and saving products and build capacity of their workforce to attain business development and operational efficiency. He endorsed formation of a working group consisting of nominees from SECP, PMN, PMIC and NBMFCs to further analyze the situation. The working group will also take up the matters with relevant forums including ministry of finance, SBP and multilateral donor agencies for possible solutions.
Khan expressed SECP's firm commitment to providing all possible support to industry not only during the current pandemic times but also in developing the industry on a strong footing. SECP Commissioner, Sabzwari highlighted the measures taken by SECP to provide relief and flexibility to the NBMFCs and their wholesale lender in managing funding requirements. He also talked about SECP's advice to NBMFCs to defer and reschedule borrower loans.
Participants acknowledged SECP's timely intervention to provide regulatory relief to NBMFCs in managing their credit lines and funding requirements. However, industry representatives expressed their concerns on potential defaults by borrower and liquidity crunch that may lead to capital crisis in the industry.
They raised the need of new money injection into the industry through collaborative efforts of microfinance regulators and the government. Representatives of international donor agencies attending the Forum expressed their resolve to extend fullest possible support to Pakistan's microfinance sector.