Pakistan Moves Closer to Train One Million Youth with Digital Skills
Enabling people to bring at least an additional US$1 billion each year into the Pakistani economy through E-Commerce skills by 2025.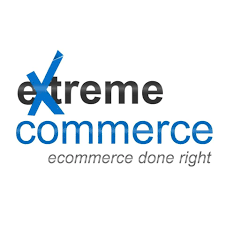 Karachi, Pakistan, February 05, 2021  ………Pakistan has a large labour force that stands among the top 10 largest labour forces in the world, and it's growing day by day. To create adequate employment opportunities for them is a huge challenge. On the other hand, employers frequently keep saying that they are unable to find workers with the appropriate skills necessary for their businesses. This obviously shows that there is a mismatch between the demand and supply of skills.
The International Labor Organization (ILO) has shown that skills development can play a major role in the alleviation of poverty, when carefully planned and implemented in the context of the available and emerging employment and income-generation opportunities. This multiplies many folds when the skills are acquired in the digital spheres. It not only widens the work opportunities but also opens up avenues for entrepreneurial ventures as well.
Extreme Commerce, Pakistan's largest and renowned E-Commerce capacity building platform has excelled in its mission of making Pakistan a hub of entrepreneurial opportunities. Under the guidance of Sunny Ali, thousands of aspiring individuals from Pakistan have successfully initiated global e-commerce businesses.
Extreme Commerce, Pakistan's largest e-commerce skill development and the entrepreneurial platform has achieved yet another milestone with the expansion of 100+ skills training courses through the "Video Boot Camp (VBC)." The Video Boot Camp includes virtual sessions and videos encompassing around 100 essential e-commerce and digital skills required to excel in the spheres of online businesses. The Video Boot Camp training program is specifically tailored to facilitate the budding entrepreneurs and businessmen and freelancers.
According to Ali, "E-commerce has skyrocketed after the pandemic and is estimated to grow to a whopping $4.3 trillion within this year." He further adds, "There is a huge potential for growth in eCommerce both domestic and international, and that is why Extreme Commerce has pledged to enable people to bring at least an additional $1 billion each year into the Pakistani economy through E-Commerce skills by 2025."
The Video Boot Camp includes over a 100 plus income generating E-Commerce skills (income streams) which an entrepreneur needs to skyrocket their businesses. Some skills offered through the VBC include: Selling through Fulfillment by Amazon (FBA) model, Virtual Assistant and FBA Freelancing, online store management of international and local E-Commerce marketplaces, bookkeeping account management services, digital and social media marketing, content writing and graphic designing, 3D designing & modelling, data science and analytics and more.
This initiative of Extreme Commerce will be immensely fruitful in helping their trainees become leading entrepreneurs of the country. Ali, contented with his vision states, "At Extreme Commerce, we offer a multitude of digital skills that are categorized into 100+ courses/income streams under the umbrella of Video Boot Camp (VBC 2021). These skills are pivotal to reducing unemployment and enhancing the capital of our country." Sharing his focus and goals, he adds, "Skills that actually help you succeed as an online freelancer and even in the real-life environment plus increase your income thereby, are our prime focus right now."
Earlier, Extreme Commerce and Mishal Pakistan, the Country Partner Institute of the World Economic Forum had signed a partnership to mainstream e-commerce in Pakistan, this includes capacity building initiatives for the media and industry players, including trainings, seminars and workshops.
The government of Pakistan has estimated digital skills global industry, often referred to as online outsourcing, is expected to generate gross service revenue between $15 billion and $25 billion in 2021.
WHATSAPP Privacy Concerns Affecting Public Data -MOIT&T Pakistan
Reference to on-going news threads by National Media and social media platforms regarding change in privacy terms & conditions of WhatsApp, Ministry of IT & Telecom is monitoring the current developments and clarifications provided by Facebook Inc. in this regard.
It is brought to notice that subject changes in privacy are applicable on WhatsApp business account only, while regular non-business/ individual profiles/ accounts are not affected.
MOIT&T would like to emphasize here to all such digital social media platforms including WhatsApp administration to adhere by privacy rights of citizens of Pakistan. In this regard, all such digital platforms need to strengthen their engagements with the Government of Pakistan so that concerns of General Public and businesses can be well addressed by all means.
The Development of microfinance industry depends upon the resilience and risk management: SECP Chairman Amir Khan
Islamabad : SECP Chairman, Aamir Khan emphasized that in these challenging times the development of microfinance industry depends upon the resilience and risk management, achieved through quintessential pillars of liquidity-tapped through private capital and technology embracement. Khan was addressing the Non-Bank Microfinance Companies Stakeholders Forum organized by SECP to devise a way forward and collaborate strategic response to cope the challenges posed by COVID-19 pandemic and ensuing lockdowns.
The SECP Chairman Amir Khan, along with Commissioner Specialized Companies Division, Farrukh Sabzwari chaired the session. Representatives of Pakistan Microfinance Network (PMN), State Bank of Pakistan (SBP), National Bank of Pakistan (NBP), Pakistan Poverty Alleviation Fund (PPAF), Pakistan Microfinance Investment Company Limited (PMIC), Karandaaz Pakistan and multilateral donor agencies including the World Bank, International Finance Corporation (IFC) and Department for International Development (DFID) attended the session.
The Chairman SECP advised NBMFCs to go far product diversification to insurance solutions and saving products and build capacity of their workforce to attain business development and operational efficiency. He endorsed formation of a working group consisting of nominees from SECP, PMN, PMIC and NBMFCs to further analyze the situation. The working group will also take up the matters with relevant forums including ministry of finance, SBP and multilateral donor agencies for possible solutions.
Khan expressed SECP's firm commitment to providing all possible support to industry not only during the current pandemic times but also in developing the industry on a strong footing. SECP Commissioner, Sabzwari highlighted the measures taken by SECP to provide relief and flexibility to the NBMFCs and their wholesale lender in managing funding requirements. He also talked about SECP's advice to NBMFCs to defer and reschedule borrower loans.
Participants acknowledged SECP's timely intervention to provide regulatory relief to NBMFCs in managing their credit lines and funding requirements. However, industry representatives expressed their concerns on potential defaults by borrower and liquidity crunch that may lead to capital crisis in the industry.
They raised the need of new money injection into the industry through collaborative efforts of microfinance regulators and the government. Representatives of international donor agencies attending the Forum expressed their resolve to extend fullest possible support to Pakistan's microfinance sector.
SadaPay to launch e-money services in Pakistan after Green Signal from SBP
SadaPay has announced that it has been granted the in-principle approval by the State Bank of Pakistan (SBP) for an Electronic Money Institution (EMI) license. This approval allows SadaPay to ready its operations for the pilot phase, during which the digital wallet will be available on a limited scale, under supervision of the regulator. 
The startup is founded by American serial entrepreneur Brandon Timinsky, who ventured to Pakistan after his last startup in the US was acquired. Over the last year, Timinsky has assembled a team of banking veterans, liaised with the regulatory authorities, and built the foundation for a "digital first" financial institution in Pakistan. Dr. Waqar Masood Khan, Pakistan's former Finance Secretary, has joined SadaPay as Chairman of the Board.
Pakistan is now the 5th most populous country in the world, with over 76 million 3G/4G subscribers and nearly 1 million new smartphones users coming online every month. In light of the COVID-19 pandemic, internet adoption is only accelerating and more people turn to digital solutions for everyday payments. This presents a tremendous opportunity for SadaPay not only in Pakistan, but also a number of other regional markets that the team hopes to expand to.
"Sada" translates to "simple" in both Urdu and Arabic. SadaPay's mission is to do away with the cost and complexities of traditional banking through their simplified digital-first experience. SadaPay offers a smartphone-based digital wallet accompanied by a free Mastercard debit card.
As soon as a SadaPay account is activated, a virtual debit card is provisioned for immediate use. Also, users can perform free and instant transfers to any bank in Pakistan, and withdraw cash from all of the 14,500+ domestic ATMs with no fees (3x per month). Furthermore, users can also load their account with cash at any of 30,000+ retail locations across the country.  
Speaking about the news on the approval, Brandon stated "It's really amazing to see how committed the State Bank of Pakistan is to adapting to changes in consumer behavior and advances in technology. In the last few months alone, we've witnessed tremendous progress by SBP with the release of a number of new regulations that are certain to make an incredible impact on Pakistan's economy by catalyzing the digitization of its financial system. We're also very grateful for the support we've received from the Bank of Punjab and Mastercard, which will certainly spur our journey towards rapidly expanding financial inclusion in the country"

BRANDON TIMINSKY, FOUNDER OF SADAPAY
Speaking on the occasion, Dr. Waqar said "The role the Central Bank is playing in laying the foundations of a broad-based and user friendly digital payment system in Pakistan is laudable. These efforts have gained momentum since last July. Pakistan would soon be a leading country in digitizing its payment system and SadaPay would play a prominent role to achieve this goal".

DR. WAQAR MASOOD KHAN, CHAIRMAN OF SADAPAY
Early access to SadaPay will be available for those who have signed up for the waitlist through the website; www.sadapay.pk. SadaPay also has a very feedback-centric approach to their product development roadmap, and they're also welcoming suggestions via email, hello@sadapay.pk.