Regulating Testing Services in Pakistan for Promoting Meritocracy
Testing and assessment services are rampant in Pakistan as most of Public and Private Sector recruitment is done through these  Testing services. These Testing services are also entrusted with the duty of conducting Admission, Scholarship and Entry tests of Undergraduate, Graduate, Post Graduate, MBBS, BDS, BE and other related degrees.
Though the testing services have brought innovation and transparency in public and private sector recruitments, yet these testing services are questioned for declaring favorable results to those on the basis of  So-called Corruption in the test results and announcing desirable results in the favour of candidates.
The  Testing services  such as  National Testing Services  (NTS) , Pakistan Testing services (PTS) , Open Testing Services (OTS) , Universal testing services (UTS)  Sukkur IBA Testing Service  (STS) , Quality Testing services (QTS) , Baluchistan Testing Services (BTS ) are the few notable testing services operating in Pakistan .
NTS, PTS and OTS have  frequently been contracted Testing services since most of the Public and private sector Organization utilize their services for conducting recruitment, scholarship, admission and entry tests.
NTS leads the testing services as frequently contracted Testing service by all the federal  Provincial Governments for the Posts from Grade 1 to 17.One  still wonders that how  these  testing services are conducting Assessment Tests  for the Posts of Grade 16 and Grade 17 when we already  have  Public service commission at Federal Level and Provincial  Public service Commissions functioning in each province and the State of Azad Jammu & Kashmir to carry out recruitment from grade 16 and above upon the requisitions received from various  Government Departments at Federal  and Provincial Level .
The recruitment policy notified by the PSC's clearly mentions that recruitment for the Posts of grade 16 and above to be carried out by FPSC at Federal Level and Provincial PSC's at Provincial Level except Posts in President's Secretariat ,DG ISPR or ISI etc.
We have seen in the past that these Testing services were contracted on the basis of benefiting their favourite whereas, the talented and deserving candidates were deliberately deprived of the right of jobs.
These Testing services mostly hire the Paper setters outside of their organization domain and provide swapped /jumbled coloured booklets to the candidates at the time of Interviews. The paper quality of some testing services is usually not at par with the level of recruitment or post and creates confusion amongst the candidates regarding the tests. For example, NTS mostly conducts entry test for the MBBS in various provinces including Sindh and Punjab.
A handsome amount is accrued from the students on the pretext of Admission and Processing fee that is unjust and an attempt to blatant earning from these collections.
What disturbs the students most that are leakage of paper during the night through social Media channels i.e Whatsapp raising enormous questions over the credibility of these Tests and testing services….?
Last year, such controversy surrounded the NTS when some of the students of MBBS Entry Test complained to the court and protested against the NTS for Leakage the paper on Whatsapp one hour prior to the test thus paving the way for ineligible candidates to the Professional Education of Medical Science.
Hundreds of Students took to the streets and started chanting slogans against NTS and demanded to reconduct entry test in a transparent manner and at the same time. Earlier the test was conducted separately in various Districts in phases that made the result suspicious and questionable.
In the meantime, NAB raided the NTS headquarters and took the record into their custody. All the newspapers carried the news that due to Entry Test paper Leakages and Key distribution to the students on the basis of corruption was the cause of NAB's raid.
The Personnel of high ranks at NTS Headquarters denied such raid even the NAB rejected such claims of the raid on NTS headquarters. Well, the drama continued since it was ascertained that an NTS staffer or Test Supervisory or Invigilation staff had leaked the paper with answer key to help their own close relatives to be the future doctors.
In this whole drama, The health departments of the respective provinces remained calm and mum over the issue until the Sindh High court took the issue after hearing the complaints of affectees but court works on the basis of evidence and the same happened there .
The Provincial Health Minister on the directives of  CM Sindh  announced cancellation of Test and asked the DUHS (Dow University of Health Sciences) Karachi to reconduct the test instead of NTS .
Hearing the announcement, the candidates, who had passed the test, rushed to the court and prayed to the court to restore the same result as they told the honorable court that the test was conducted transparently and the results were declared on merit. The complainants could not prove the leakage of the Answer key and paper, thus the court ordered to restore the Test Result and directed the medical colleges to proceed with the admission process.
Such huge controversies are always attached with NTS warranting the government to regulate these testing services and establish Testing Services Regulatory Authority (TSRA) to keep a check on various recruitment tests that are being conducted in public Sector or Private sector especially the Medical College Entrance Tests conducted by NTS throughout the country this year.
Though, Higher Education Commission introduced its own brand namely "Education Testing Council and announced to conduct all Medical and Engineering colleges admission tests through Education Testing council free of Cost as The Traditional testing services charge huge amounts from candidates as processing fees. This gave, to some extent, a sigh of relief to students that at least a uniform educational testing may replace these testing traditional services. Though ETC of HEC conducted the tests for Federal Educational institutes but unfortunately several Provincial Governments especially Sindh and Punjab once again followed the same practice and once again contracted the NTS to conduct the Medical College Entry Tests in Sindh and Punjab despite its controversial past experiences that furthered the woes of the bright and dedicated students who could be instrumental in bringing innovations in Medical science. But ,with announcement of NTS conducting Medical Entry Test, has shattered  the dreams of hundreds of students .
The PMDC and PEC must come forward and raise their reservations against the Testing services that are engaged in this lucrative business and looting people with both hands due to their evil designs of making money and destroying the very fabric of Medical education. Even the selection of teachers through NTS in Sindh, Punjab and KPK was marked with irregularities.
It is high time for the Government to mull over the issue and establish the Testing Services Regulatory board or Authority immediately so that rampant irregularities and corruption in these testing services may easily be curbed.
Regulating all Testing Services operating in Pakistan will lead to transparency and promotion of merit in each of their contracted projects. There is also a need of reviewing their past performance and ranking of their services in Categories. If any testing service hits below the belt then that Testing service may be blacklisted and banned for future contracts or projects.
We need to build standards in the Educational and Professional testing system as we need to create testing services like ETS  global  which prefers online testing technology, Video Interviews through Skype   and Auto marking software  to check the answerer sheets and announce results within hours.
The Testing services need to restructure their testing model and set the papers matching the job description of the post. This will  be beneficial for the company hiring through these testing services as they would have qualified candidate as per requirements.
There is also need to speed up the process of recruitments in public sector through the public service commission at Federal and Provincial level since it takes almost a year for the selection of suitable candidate undergoing Screening Tests, interviewing, Psychological testing and final recommendation.
This whole process affects the performance of the organizations submitting their requisitions for various posts as they will have to wait for almost a year till the availability of the suitable candidates qualifying all the phases of recruitment from Screening to Recommendation.
Pakistan Moves Closer to Train One Million Youth with Digital Skills
Enabling people to bring at least an additional US$1 billion each year into the Pakistani economy through E-Commerce skills by 2025.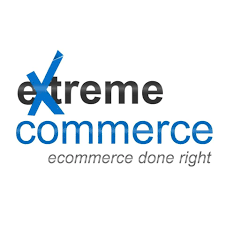 Karachi, Pakistan, February 05, 2021  ………Pakistan has a large labour force that stands among the top 10 largest labour forces in the world, and it's growing day by day. To create adequate employment opportunities for them is a huge challenge. On the other hand, employers frequently keep saying that they are unable to find workers with the appropriate skills necessary for their businesses. This obviously shows that there is a mismatch between the demand and supply of skills.
The International Labor Organization (ILO) has shown that skills development can play a major role in the alleviation of poverty, when carefully planned and implemented in the context of the available and emerging employment and income-generation opportunities. This multiplies many folds when the skills are acquired in the digital spheres. It not only widens the work opportunities but also opens up avenues for entrepreneurial ventures as well.
Extreme Commerce, Pakistan's largest and renowned E-Commerce capacity building platform has excelled in its mission of making Pakistan a hub of entrepreneurial opportunities. Under the guidance of Sunny Ali, thousands of aspiring individuals from Pakistan have successfully initiated global e-commerce businesses.
Extreme Commerce, Pakistan's largest e-commerce skill development and the entrepreneurial platform has achieved yet another milestone with the expansion of 100+ skills training courses through the "Video Boot Camp (VBC)." The Video Boot Camp includes virtual sessions and videos encompassing around 100 essential e-commerce and digital skills required to excel in the spheres of online businesses. The Video Boot Camp training program is specifically tailored to facilitate the budding entrepreneurs and businessmen and freelancers.
According to Ali, "E-commerce has skyrocketed after the pandemic and is estimated to grow to a whopping $4.3 trillion within this year." He further adds, "There is a huge potential for growth in eCommerce both domestic and international, and that is why Extreme Commerce has pledged to enable people to bring at least an additional $1 billion each year into the Pakistani economy through E-Commerce skills by 2025."
The Video Boot Camp includes over a 100 plus income generating E-Commerce skills (income streams) which an entrepreneur needs to skyrocket their businesses. Some skills offered through the VBC include: Selling through Fulfillment by Amazon (FBA) model, Virtual Assistant and FBA Freelancing, online store management of international and local E-Commerce marketplaces, bookkeeping account management services, digital and social media marketing, content writing and graphic designing, 3D designing & modelling, data science and analytics and more.
This initiative of Extreme Commerce will be immensely fruitful in helping their trainees become leading entrepreneurs of the country. Ali, contented with his vision states, "At Extreme Commerce, we offer a multitude of digital skills that are categorized into 100+ courses/income streams under the umbrella of Video Boot Camp (VBC 2021). These skills are pivotal to reducing unemployment and enhancing the capital of our country." Sharing his focus and goals, he adds, "Skills that actually help you succeed as an online freelancer and even in the real-life environment plus increase your income thereby, are our prime focus right now."
Earlier, Extreme Commerce and Mishal Pakistan, the Country Partner Institute of the World Economic Forum had signed a partnership to mainstream e-commerce in Pakistan, this includes capacity building initiatives for the media and industry players, including trainings, seminars and workshops.
The government of Pakistan has estimated digital skills global industry, often referred to as online outsourcing, is expected to generate gross service revenue between $15 billion and $25 billion in 2021.
WHATSAPP Privacy Concerns Affecting Public Data -MOIT&T Pakistan
Reference to on-going news threads by National Media and social media platforms regarding change in privacy terms & conditions of WhatsApp, Ministry of IT & Telecom is monitoring the current developments and clarifications provided by Facebook Inc. in this regard.
It is brought to notice that subject changes in privacy are applicable on WhatsApp business account only, while regular non-business/ individual profiles/ accounts are not affected.
MOIT&T would like to emphasize here to all such digital social media platforms including WhatsApp administration to adhere by privacy rights of citizens of Pakistan. In this regard, all such digital platforms need to strengthen their engagements with the Government of Pakistan so that concerns of General Public and businesses can be well addressed by all means.
The Development of microfinance industry depends upon the resilience and risk management: SECP Chairman Amir Khan
Islamabad : SECP Chairman, Aamir Khan emphasized that in these challenging times the development of microfinance industry depends upon the resilience and risk management, achieved through quintessential pillars of liquidity-tapped through private capital and technology embracement. Khan was addressing the Non-Bank Microfinance Companies Stakeholders Forum organized by SECP to devise a way forward and collaborate strategic response to cope the challenges posed by COVID-19 pandemic and ensuing lockdowns.
The SECP Chairman Amir Khan, along with Commissioner Specialized Companies Division, Farrukh Sabzwari chaired the session. Representatives of Pakistan Microfinance Network (PMN), State Bank of Pakistan (SBP), National Bank of Pakistan (NBP), Pakistan Poverty Alleviation Fund (PPAF), Pakistan Microfinance Investment Company Limited (PMIC), Karandaaz Pakistan and multilateral donor agencies including the World Bank, International Finance Corporation (IFC) and Department for International Development (DFID) attended the session.
The Chairman SECP advised NBMFCs to go far product diversification to insurance solutions and saving products and build capacity of their workforce to attain business development and operational efficiency. He endorsed formation of a working group consisting of nominees from SECP, PMN, PMIC and NBMFCs to further analyze the situation. The working group will also take up the matters with relevant forums including ministry of finance, SBP and multilateral donor agencies for possible solutions.
Khan expressed SECP's firm commitment to providing all possible support to industry not only during the current pandemic times but also in developing the industry on a strong footing. SECP Commissioner, Sabzwari highlighted the measures taken by SECP to provide relief and flexibility to the NBMFCs and their wholesale lender in managing funding requirements. He also talked about SECP's advice to NBMFCs to defer and reschedule borrower loans.
Participants acknowledged SECP's timely intervention to provide regulatory relief to NBMFCs in managing their credit lines and funding requirements. However, industry representatives expressed their concerns on potential defaults by borrower and liquidity crunch that may lead to capital crisis in the industry.
They raised the need of new money injection into the industry through collaborative efforts of microfinance regulators and the government. Representatives of international donor agencies attending the Forum expressed their resolve to extend fullest possible support to Pakistan's microfinance sector.