US-Iran Conflict in Historical Perspective
The US-Iran conflict has become critical in wake of US Drone Strike that assassinated Iranian top general Qassem Suleimani since the US considered him the imminent threat to the United States but Trump administration has been heavily criticized by Political Circles.
The political analysts and foreign policy experts are of the view that Donald Trump has committed the extrajudicial killing of General Suleimani and has deliberately escalated the situation with Iran to escape impeachment which is likely to commence as Nancy Pelosi has announced the impeachment managers. The Impeachment Process has already begun.
In a historic perspective, the US has always meddled in the affairs of Iran. The 45 years of hostility towards Iran has sowed the seed of hatred when US and UK agencies orchestrated a plan against a democratically elected secular Prime Minister Mohammad Mossadeq to overthrow his Government since he tried to nationalize Iran's Oil Industry.
Oil has been the alluring industry for the US and Mossadeq's attempt to nationalize Iranian Oil cost him his Premiership in 1953.  The Political Analysts call it a historical blunder to meddle in the affairs of Iran.
Later, the US-backed the dictatorial ruler Shah of Iran- Mohammad Reza Pahlavi despite being aware that his regime was incompetent and the rising autocratic Governance model has been weakening.
The streets started flooding with protesters against Shah of Iran's Regime and he was forcibly ousted by secular and religious forces in 1979, known as the Islamic Revolution.
This growing dissent and turmoil in Iran paved the way for the return of the exiled Islamic Religious leader Ayatollah Khomeini. The referendum was held and Iran was formally proclaimed as the Islamic Republic of Iran on 1s April 1971.
US backing to Shah of Iran resulted in growing hatred and antagonism against America. The angry protesters ransacked the US Embassy in Tehran and made the whole staff as a hostage in 1979. After President Ronald Reagan took the office, the 52 hostages were released by Iran after 444 days in 1981.
US-Iran relations witnessed another Setback when the US secretly shipped arms as the exchange of Iran's help in the release of US hostages held by Hezbollah militants in Lebanon. This Iran-contra scandal-hit US hard when the benefit such as arms supply channelled to rebellion group in Nicaragua that caused a severe political crisis for American President Ronald Reagan.
Similarly, as Iran has mistakenly downed Ukrainian Passenger jetliner in which 176 passengers were killed, American warship had also shot down an Iranian Passenger plane killing all 290 passengers on board.
Most of the victims were Iranian pilgrims bound for Makkah. Unlike Iran, the US had made a similar statement that the Airbus A300 was downed by mistake considering it a fighter Jet.
This incident had also increased antagonism and hatred against America in Iran.
In the aftermath of the 9/11 incident, in 2001, the US carried out strikes against Taliban in Afghanistan terming Osama bin laden as a most wanted terrorist and for the regime change in Afghanistan.
Meanwhile, the Iranian opposition group revealed that Iran has been engaged in nuclear Program having set up Uranium enrichment Plan, however, the Iranian Government denied such charges.
American President George W Bush during his union address denounced Iran as part of an "Axis of Evil" along with Iraq and North Korea, thus opening another chapter of conflict.
The UN Watchdog IAEA inspected Iran's Nuclear Program. Consequently, tough sanctions were imposed on Iran by the US, EU and UN that crippled its economy during the regime of President Mehmood Ahmed Nejad. The economic sanctions devalued Iranian currency that caused abrupt inflation and economic condition became volatile.
The relations between US and Iran grew closer as the moderate and secular president Hassan Rouhani took office and after decades of stiff relations, the ice started melting when US president Barak Obama phoned Hassan Rouhani after three decades.
Following such gesture from the US, the diplomatic channels worked for Iran prompting to sign a long-time nuclear deal in 2015 with great power group containing  US, UK, France, China, Russia and Germany.
Through the deal, Iran agreed to limit its nuclear programme allowing International Inspectors. In return, the crippling economic sanctions were lifted that had affected the country very hard especially its Oil exports -the main source of income for the country to strengthen its economy.
Trump administration has become a great headache for Iran since Iran's nuclear deal was abandoned by President Donald Trump and threatened to impose economic sanctions against Iran and against those who intend to buy oil from Iran.
Such a hard attitude instigated the conflict even further since the Iranian Economy was already under heavy recession.
As a result of above the statement, US President Donald Trump re-imposed tough economic sanctions on Iranian Oil in May 2019 while Iran started a pressure campaign against the US.
The series of Incidents happened thereafter such as Explosions hitting tankers in Gulf of Oman and Iran's shooting down a US drone hovering over Strait of Hormuz. The US claimed the drone was over International waters whereas Iran said that it was over their Territory.
Given the US Sanctions and blame game, Iran started rolling back from its commitments as reflected in the nuclear deal and started Uranium enrichment.
Finally, when US Drone strike assassinated Iranian Top General Qassem Suleimani in Iraq, the Iranian people became united.
Millions of people attended the funeral prayers of General Qassem Suleimani and protested against America in Iraq and Iran.
The analysts said that it was the biggest protest after the 1979 Islamic Revolution in Iran as millions of people participated in the last rituals of General Qassem Suleimani.
Iran announced to take revenge to shun angry protesters that demanded retaliation against US aggression.
Under-Pressure Iran's Supreme Leader Ayatollah Khamenei approved targeting US Military basis in Iraq by firing dozen Cruise Missiles but there were no casualties.
Since then, Donald Trump has been heavily criticized for the extrajudicial killing of General Qassem Suleimani. Even Middle East crisis worsened following the Iraqi Parliament resolution demanding US Troops and Allies for leaving Iraq after Qassem Suleimani's  Assassination. The Iranian Proxies may attack US military basis since Iran has a strong network of proxies in Iraq, Yemen, Syria and Palestine.
Now the Questions arises that will it be a world war-III the answer is "No" since, after strikes, both countries have shown sensibility and restraint as plane tragedy has spread shocking tremors after Iranian Revolutionary Guards claimed the responsibility of mistakenly downing a Passenger Jet carrying 174 passengers in the limits of Tehran's International Airport. Iran, at first, denied the incident, but after international pressure accepted that the passenger jet was downed by mistake.
Iran has publicly apologized for the mistake and announced compensation for the bereaved families but the Ukrainian and Canadian Governments have demanded a thorough investigation and apologize through diplomatic channels.
Mike Pompeo has also sought help from Pakistan for de-escalation as both countries do not want war. All the world powers have urged both the US and Iran to de-escalate tensions and resolve the conflict through negotiations.
The European Union, UK, Russia, China and other NATO members have started diplomatic efforts to prevent both countries going to all-out war as War will bring miseries and destruction for humanity since both nations are nuclear capacious though Iran has not announced its nuclear capability.
UN and European Union must play their role to engage both parties in negotiation so that Possibilities of World War-III may be averted to save humanity falling prey to destruction, hunger, Economic crisis, homelessness and disease. Negotiations will also pave the way for the lifting of tough economic sanctions against Iran that have crippled the fragile Iranian Economy causing Inflation and Price hike.
Moreover, US-Iran conflict may jeopardize US-Taliban talks for which Pakistan has played a key role to make the deal Possible as Afghan Peace will be beneficial to the whole region including Pakistan. Terrorism emanating from Afghanistan has affected Pakistan very badly especially Economy that has also been volatile owing to corrupt practices of politico regimes and rising debts.
The world must wake up from the slumber to play their role to de-escalate the tensions between US –Iran so that diplomatic relations stalemate may be scrapped and the new chapter of Economic cooperation and relations may be written that will benefit the people of both beleaguered Nations having tumultuous and alienated history causing the existing crisis that has made the Middle East and Gulf Crisis even worse.
Given the situation in Lebanon, Syria and Iraq, world leaders especially EU and UN must come forward to save the humanity falling prey to World War III that will be disastrous and destructive owing  Nuclear Technology. The world cannot afford to see tragedies like Hiroshima and Nagasaki
Pakistan Moves Closer to Train One Million Youth with Digital Skills
Enabling people to bring at least an additional US$1 billion each year into the Pakistani economy through E-Commerce skills by 2025.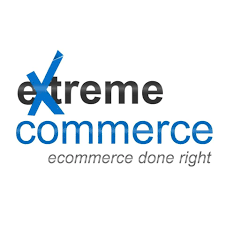 Karachi, Pakistan, February 05, 2021  ………Pakistan has a large labour force that stands among the top 10 largest labour forces in the world, and it's growing day by day. To create adequate employment opportunities for them is a huge challenge. On the other hand, employers frequently keep saying that they are unable to find workers with the appropriate skills necessary for their businesses. This obviously shows that there is a mismatch between the demand and supply of skills.
The International Labor Organization (ILO) has shown that skills development can play a major role in the alleviation of poverty, when carefully planned and implemented in the context of the available and emerging employment and income-generation opportunities. This multiplies many folds when the skills are acquired in the digital spheres. It not only widens the work opportunities but also opens up avenues for entrepreneurial ventures as well.
Extreme Commerce, Pakistan's largest and renowned E-Commerce capacity building platform has excelled in its mission of making Pakistan a hub of entrepreneurial opportunities. Under the guidance of Sunny Ali, thousands of aspiring individuals from Pakistan have successfully initiated global e-commerce businesses.
Extreme Commerce, Pakistan's largest e-commerce skill development and the entrepreneurial platform has achieved yet another milestone with the expansion of 100+ skills training courses through the "Video Boot Camp (VBC)." The Video Boot Camp includes virtual sessions and videos encompassing around 100 essential e-commerce and digital skills required to excel in the spheres of online businesses. The Video Boot Camp training program is specifically tailored to facilitate the budding entrepreneurs and businessmen and freelancers.
According to Ali, "E-commerce has skyrocketed after the pandemic and is estimated to grow to a whopping $4.3 trillion within this year." He further adds, "There is a huge potential for growth in eCommerce both domestic and international, and that is why Extreme Commerce has pledged to enable people to bring at least an additional $1 billion each year into the Pakistani economy through E-Commerce skills by 2025."
The Video Boot Camp includes over a 100 plus income generating E-Commerce skills (income streams) which an entrepreneur needs to skyrocket their businesses. Some skills offered through the VBC include: Selling through Fulfillment by Amazon (FBA) model, Virtual Assistant and FBA Freelancing, online store management of international and local E-Commerce marketplaces, bookkeeping account management services, digital and social media marketing, content writing and graphic designing, 3D designing & modelling, data science and analytics and more.
This initiative of Extreme Commerce will be immensely fruitful in helping their trainees become leading entrepreneurs of the country. Ali, contented with his vision states, "At Extreme Commerce, we offer a multitude of digital skills that are categorized into 100+ courses/income streams under the umbrella of Video Boot Camp (VBC 2021). These skills are pivotal to reducing unemployment and enhancing the capital of our country." Sharing his focus and goals, he adds, "Skills that actually help you succeed as an online freelancer and even in the real-life environment plus increase your income thereby, are our prime focus right now."
Earlier, Extreme Commerce and Mishal Pakistan, the Country Partner Institute of the World Economic Forum had signed a partnership to mainstream e-commerce in Pakistan, this includes capacity building initiatives for the media and industry players, including trainings, seminars and workshops.
The government of Pakistan has estimated digital skills global industry, often referred to as online outsourcing, is expected to generate gross service revenue between $15 billion and $25 billion in 2021.
WHATSAPP Privacy Concerns Affecting Public Data -MOIT&T Pakistan
Reference to on-going news threads by National Media and social media platforms regarding change in privacy terms & conditions of WhatsApp, Ministry of IT & Telecom is monitoring the current developments and clarifications provided by Facebook Inc. in this regard.
It is brought to notice that subject changes in privacy are applicable on WhatsApp business account only, while regular non-business/ individual profiles/ accounts are not affected.
MOIT&T would like to emphasize here to all such digital social media platforms including WhatsApp administration to adhere by privacy rights of citizens of Pakistan. In this regard, all such digital platforms need to strengthen their engagements with the Government of Pakistan so that concerns of General Public and businesses can be well addressed by all means.
What will the post-COVID world look like?
Although virologists have been warning of the risks of a global pandemic since the SARS outbreak in 2003, the world was still mostly unprepared when confronted with the COVID-19 crisis. However, it was also unlucky.
It was unfortunate that the pandemic came in the run-up to a US presidential election that has created an environment as politically polarized as any the country has experienced. As a result, much of the US media coverage of, and debate about, the virus and the global policies needed to deal with its effects have been more about the presidential race rather than the pandemic.
This has obviously had a clear effect on international politics because of the importance of the role of the US and its global leadership.
It was also bad luck that the health crisis came at a time of high tensions between the US and the second largest global power, China, where the virus originated. This further complicated any potential global unified response.
As a result of the global uncertainty, it is difficult to forecast how critical aspects of the crisis, which seems likely to continue for at least another 12 months, will play out in the Middle East, and also what a post-COVID world might look like.
One certainty is that most countries will be forced to shift their focus and resources to domestic matters rather than regional issues.
The virus and the resultant shutdowns imposed to "flatten the curve" of infections have had, and will continue to have, devastating consequences on economies and national budgets. It seems that despite the soft reopening of parts of economies around the world, the current health concerns will prevent a full restoration of business activities for some time, especially if the number of infections and deaths start to rise again after governments relax precautionary measures.
In our increasingly interconnected world, it is difficult to determine whether any country will come out on top economically, and consequently geopolitically, especially given mounting levels of debt.
Countries able to borrow in their own currency seem to be at an advantage; this applies mainly to the US and the EU (if the European countries can unify their policies), and indirectly also explains the current debate in the Gulf about the unpegging of currencies.
Another certainty is that with less money available, wars and proxy wars will become prohibitively expensive and all parties will be forced to scale down their ambitions. As a result, aggression will be reduced and consensus and agreement might be more readily reached. Countries and their allies or proxies who have refused to sit at the negotiation table might now change their minds and mellow, or perhaps even be forced to completely withdraw from conflict zones.
Take Iran, for instance, which has been targeted recently by a successful US policy of maximum pressure. The country is facing problems domestically and, with the added pressure of low oil prices, it will be less able to maintain its financial support to the Houthis in Yemen, the militias in Iraq, and Hezbollah.
Does that mean Tehran will cease its meddling? Nothing is certain but domestic turmoil might force it to do so.
As Iran's problems have grown, the region has witnessed during the COVID-19 pandemic the emergence of a more assertive Turkey. This has happened despite the fact the country is also suffering economically.
It has been a long time in the making. Turkish involvement has spread to many regional issues beyond its normal national security zone. Its involvement in neighboring Syria is understandable, given that the conflict there directly threatens Turkey's security. More interesting is the Turkish interest in Libya, where Ankara is pushing for a continued presence with no apparent direct threat or rationale to explain this. This is happening while it also increases political rhetoric that promises continued interference in the domestic affairs of Arab countries in the years to come.
A closer look at the issues reveals that Turkey is focusing its involvement on key points on Europe's energy routes. This is not surprising, as Europe remains Ankara's main and constant focus. So, Turkey is now directly competing with Russia — the biggest supplier of gas to Europe — in Syria, where Iran is also strongly entrenched as the country is a key Mediterranean access point for its gas and energy deliveries to Europe.
Turkey is challenging Russia for control of the tap that provides Europe with its energy stability, and this explains its involvement in Libya and other countries. The same logic explains Ankara's negative reaction to the Israeli-Greek-Cypriot gas-pipeline project, EastMed. This motivates its strategy, as it hopes to leverage it to make more gains in the region.
Therefore, we can expect an increased Turkish focus on the Mediterranean and on supply-chain routes and access points for energy, as well as merchandise being shipped from the East to Europe.
On that point, the land routes of China's Belt and Road Initiative include one that goes through Russia and another that passes through Turkey. This massive project is also something Turkey is well aware of, and Ankara is striving to ensure it has a presence on key points along the BRI's Maritime Silk Road. Once again, it is being guided not by national security concerns but a desire to increase its regional clout.
It is difficult to forecast how critical aspects of the corona crisis will play out in the Middle East.

Khaled Abou Zahr
While Russia and Turkey face off on the ground over an increasing number of issues, it is interesting to note the apparent lack of any direct involvement by the US or China, the two biggest global powers, and, surprisingly, the total absence of European nations, which should be the most concerned about what is happening.
In weighing how global and regional powers will direct their foreign policies and manage existing conflict zones, their own domestic political, economic and social stability will play an important role.
Yet, apparent weaknesses might invite bold moves and dangerous power-grab attempts. This delicate balance will be the key driver for international policies in the coming years. One might say that uncertainty and volatility have spread from the stock-markets to the geopolitical arena.
Khaled Abou Zahr is the CEO of Eurabia, a media and tech company. He is also the editor of Al-Watan Al-Arabi.
Courtesy : Arabnews.pk